Safety and Service
Serving you safely is our #1 priority.
Your safety is our top priority.
In addition to providing our guests with the easiest and most convenient rental process, we have updated our COVID-19 procedures to keep you and your loved ones safe while enjoying your experience with Ski Butlers.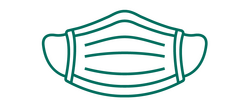 Team Members
Our team members are our most important avenue to keep you and themselves safe throughout your interactions with Ski Butlers. Team members are required to be vaccinated and if they choose not to be, they will have to get a weekly COVID test and wear a mask 100% of the time while at work. All team members will be wearing masks on delivery, support and pickups. Ski Butlers management will be reviewing real-time information from the CDC, WHO, state and local governments with all team members daily for continued education and to address our safety protocol changes.

Delivery and Boot Fittings
Guests will be able to choose between no or limited-touch boot fittings before our rental technician arrives at your accommodations. From a safe distance, we will help guide you through the boot fitting process and answer any questions you may have without having to have direct contact. We will also ask if there is a large, open space you prefer to conduct the delivery, such as a garage, deck or large living room.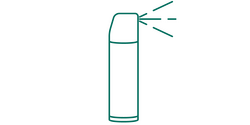 Our Shops and Equipment
We have purchased Medify Air Purifiers for all our shops, common areas and restrooms. They circulate the air every 15 minutes. All common use areas including computer stations, reservation desks, bathrooms, entrances and exits, tuning stations and more will be disinfected multiple times per shift. We will staff each shift accordingly, allowing our team members to keep 6‑foot social distancing guidelines as they prepare your orders. All equipment will be sanitized before deliveries and after pickups, ensuring all our guests have clean rental gear.

Delivery Vans
Our delivery vans will be sanitized before and after each use. This is being done to ensure all aspects of our delivery, support and pickup services are safe, yet still convenient for you.